Professional Builders in Auckland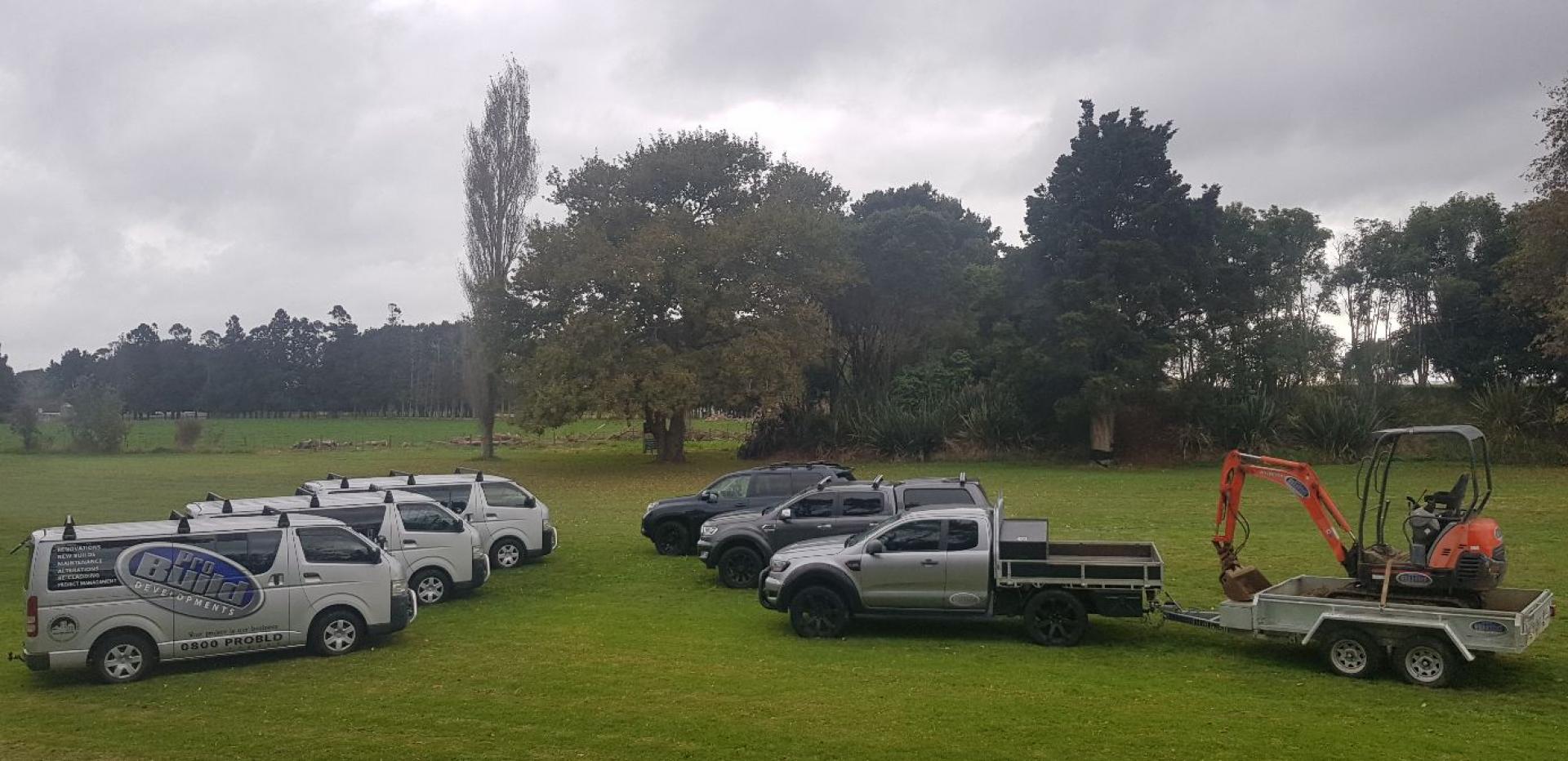 Probuild is the team of professional builders in Auckland you have been looking for. We handle any size of residential project, from building a new home or restoring an older property, to building a playhouse in your backyard or a cinema room for your home.
You can rely on us to handle all aspects of the project too. This includes helping you with the design stage and getting council approval through to project managing the work on-site. The latter includes managing all sub-trades, specialist contractors, and suppliers.
You can also rely on us to ensure your project gets finished on-time and within your budget.
Let's discuss the building work you are planning. Call the best professional builders in Auckland today – Probuild. Phone 0800 776 253.
New Home Builders in Auckland
At Probuild, we're in the business of making your dream home a reality. We don't just build your new home either, as we also work hard to make sure the process runs as smoothly and as stress-free as possible.
This includes keeping the project on-schedule and on-budget, and it involves ensuring we communicate with you regularly.
You'll also find we have excellent quality standards. In addition, we don't leave the question of quality until the production of a snag list towards the end of the build. Instead, we prioritise quality every day, working to ensure everything is up to the required standard.
These are just some of the things that make us at Probuildthe leading new home builders in Auckland. We have extensive experience of building a wide variety of houses, from large family homes to unique and luxurious properties.
We achieve the quality standards we have become known for because of the skills, dedication, and hard-working attitude of our team. Each member of our team is well trained, and they have experience of new build construction projects. They are also friendly and professional.
Getting the Right Team for Your Building Project
Building a new home is a significant undertaking. For most people, it is the biggest project you will be involved in. Therefore, it's important you work with new home builders in Auckland you can trust. You also need new home builders with a good track record and an excellent reputation in the industry.
You get all this and more when you come to us at Probuild. We'll deliver on your expectations while building the home of your dreams.
Renovation Builders in Auckland
Probuild also has extensive experience as renovation builders in Auckland. This experience includes all types and size of renovation project from complete root-and-branch renovations to more minor projects such as a bathroom renovation.
We can help with all aspects of the renovation too, including helping you develop the design. In terms of planning, managing the work on-site, and completing the construction phase, we'll handle everything. We can even decorate once the building work is complete so you can move straight into your newly renovated home.
Get in Touch with Us Today
To discuss your building project in Auckland, to get advice from our experienced team, and to arrange to get an estimate/quote for the job you are planning, please contact us today on 0800 776 253.